Breast Lift (Mastopexy) Plastic Surgery Specialist, Serving Newport Beach and Southern California
Click here to see Educational Background and Professional Affilations.
Educational Background
Plastic Surgery
Duke University Medical Center
General Surgery
Columbia University, New York City
St. Lukes/Roosevelt Hospital
Medical School
Undergraduate University
Board Certification
American Board of Plastic Surgery
American Board of Surgery
Membership and Societies
American Society of Plastic Surgeons
American College of Surgeons
California Society of Plastic Surgeons
Orange County Society of Plastic Surgeons
Orange County Medical Association
Hospital Affiliations:
Hoag Memorial Hospital
Newport Beach Surgery Center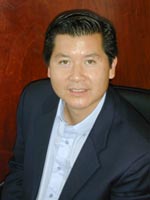 T. Y. Steven Ip, MD, FACS
351 Hospital Rd., Suite 319
Newport Beach, CA 92663
(949) 548-0300
Your Newport Beach Breast Lift - Mastopexy Surgery
In Southern California and Newport Beach, the beautiful weather allows for an active and healthy lifestyle. Looking good and feeling good can goes hand in hand. A well proportion body can add to one's self-confidence.
A woman's breasts changes over time, losing their youthful shape and firmness. These changes, including loss of skin elasticity, can result from pregnancy, breast-feeding, weight fluctuations, aging, and gravity. Heredity may also be a factor, and a woman in her teens may experience loose, sagging breast tissue. Breasts that have lost their firm, uplifted contours can affect a woman's self-image and confidence.
If you desire to restore the firmness and shape of your breasts, then a breast lift (mastopexy) may be right for you. In general, a breast lift (mastopexy) raises and firms the breasts by removing excess skin and tightening the surrounding tissue to reshape and support the new breast contour. Sometimes the areola (the pigmented skin surrounding the nipple) has become enlarged over time, and a breast lift will reduce this as well. A breast lift rejuvenates the female figure with a breast profile that is more youthful, uplifted, and firm.
For further improvement in the volume of your breast after a breast lift (mastopexy), the breast lift surgery can be combined with breast implants. The breast implants can add extra fullness to the breasts especially in the upper portion of the breasts.
Breast lift surgery is a highly individualized procedure. Choosing to have breast lift surgery is a very personal decision. Every patient's body and breasts are unique and different. In addition, every patient's desires and goals are unique and different. By giving his personal attention to every detail, Dr. T. Y. Steven Ip aims to create the best possible breast lift result for your body.
For additional information on breast lift (mastopexy) surgery, you can contact our office at (949) 548-0300